Located inside an A-listed building steeped in history, the Bistro at Balbirnie House Hotel boasts a breathtaking setting.
Set in 400 acres of parkland just outside Glenrothes, the country house is the jewel in the center of Balbirnie Park.
Built in 1777 and once the private estate of the Balfour family, the current building is a reconstruction completed in 1817 and converted into a hotel in 1990.
Popular with golfing tourists and famous as a wedding venue, it has won many accolades – most recently named "World's Best Wedding Hotel" at the Haute Grandeur Awards.
It's the third year in a row that the team has landed the gong, marking the place for couples planning their big day around the world.
And after attending a friend's wedding on the premises earlier this year, I was looking forward to returning and trying the food on offer.
Hotel Balbirnie House
A key part of visiting Balbirnie House is enjoying the beautiful surroundings and stunning architecture of the house.
I visited my mum in the evening but would also recommend going during the day to enjoy the landscaped gardens around the hotel.
We chose to visit the Bistro, which appears to be the less formal of the hotel's two restaurants.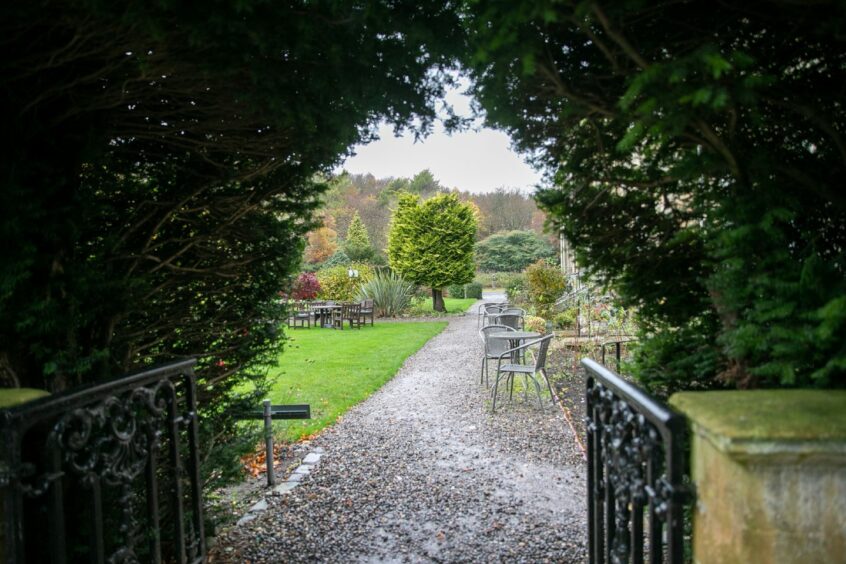 After entering through the grand entrance, the friendly reception team greeted us and directed us to the dining room, which is on the ground floor.
We were left to go our own way. I don't know if it's deliberate, but it was a good idea as it allowed us to see the house and its walls, which are littered with artwork.
Due to its A-rated status, this part of the building is only accessible after descending a few steps and there is no elevator.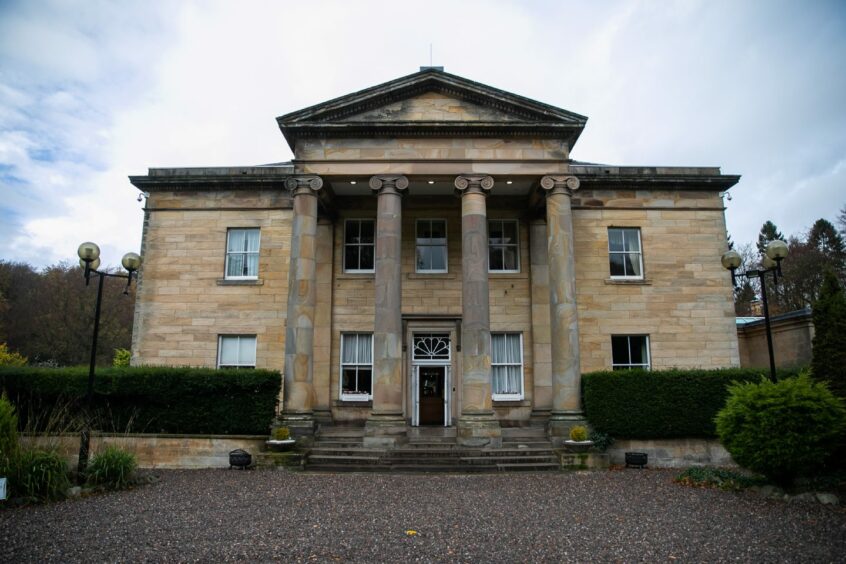 L'Orangerie, which offers a seven-course tasting menu, is fully accessible on the ground floor, so those dependent on disabled access need not be put off.
Despite the grandeur of the Georgian mansion, the Bistro is well designed and is a really warm and welcoming space that isn't too formal.
It was lively when we arrived – creating a pleasant atmosphere – and we were shown to a table near the busy entrance next to the kitchens which gave us a great view of everything going on.
The food
Once seated we were given a menu and ordered two soft drinks, but there is also a wide range of wines, spirits and beers available alongside a cocktail menu.
The autumn menu is very varied and is clearly designed to meet the needs of lunch and dinner customers.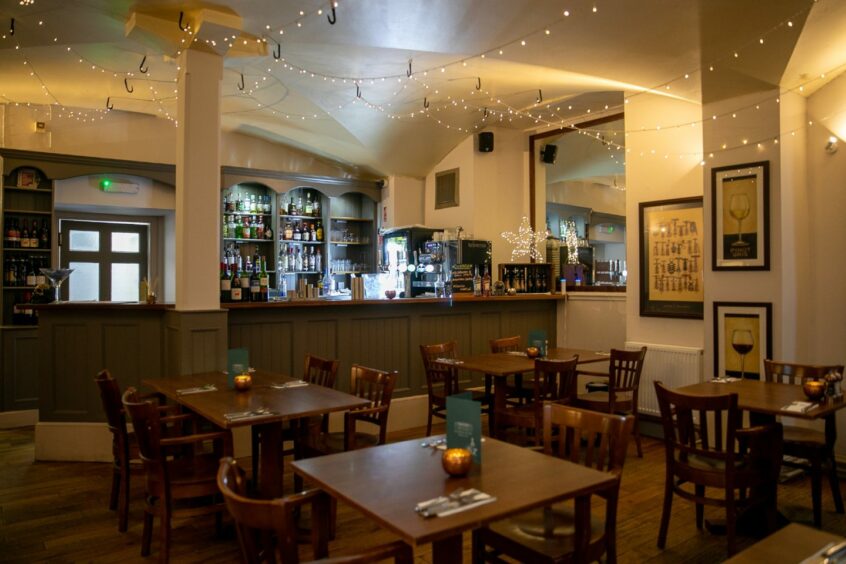 The offer had been recently updated when we visited, and it had lots of information about each dish and where local ingredients are used, which is always good to see.
Deciding what to order was really difficult, and my mom and I had a hard time choosing our particular entrees.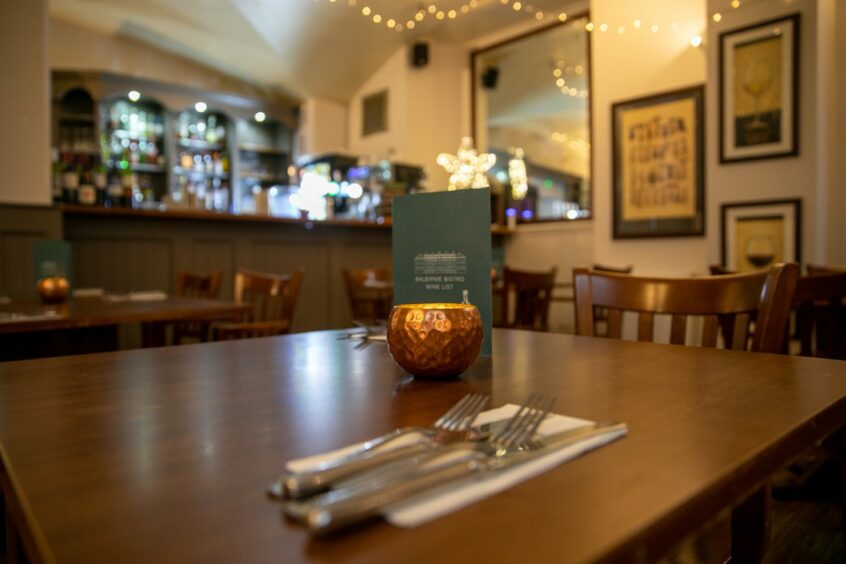 We couldn't help but watch what the people around us were enjoying, with both the fishcake with peas and pancetta (£8.50) and the velouté of cauliflower (£7) all two very well presented.
The coq, leek terrine (£8.50) and smoked haddock and horseradish tian (£9) also looked tempting.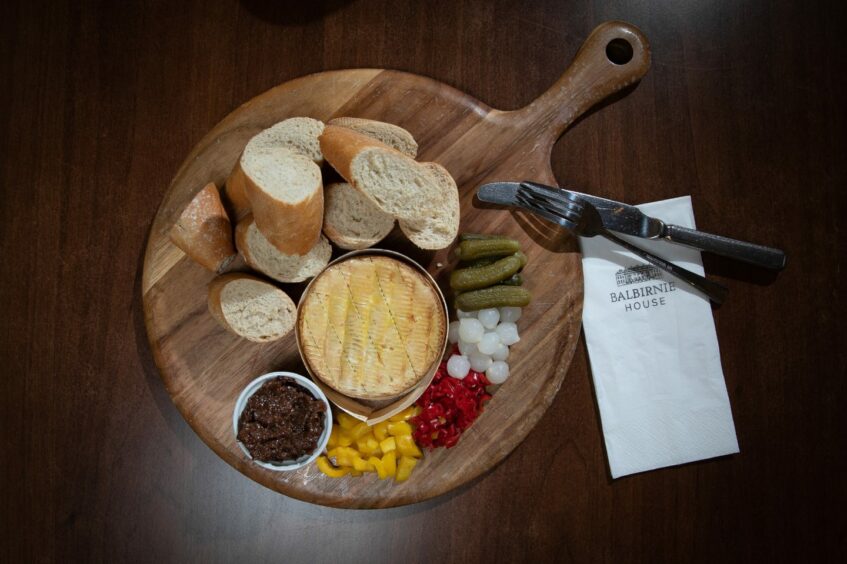 In the end, we decided to go for the Baked Camembert for Two (£15.95), which turned out to be a cheese lover's dream.
It was served with a lovely warm fig chutney, slices of fresh bread and finished off with a selection of sweet pickles.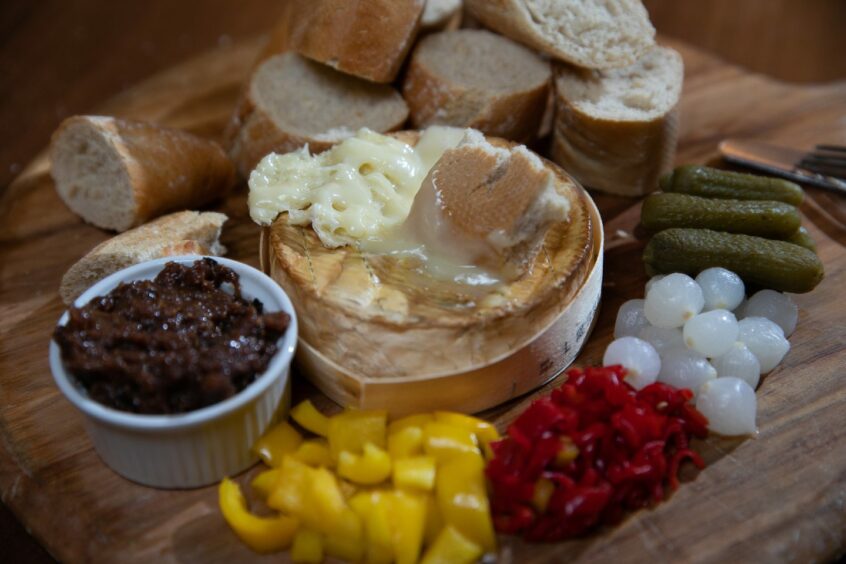 My mother was a big fan of the chutney which was not too strong and well balanced with the cheese.
Each course took about 15-20 minutes to arrive, but the restaurant was busy with a large seated group reservation shortly after us.
All that cheese and bread in our starter, which we absolutely devoured, was also very filling, so the break between courses wasn't a big deal.
For my main course I went straight for Beef Bourguignon (£15.50), but other options include Venison Loin (£23.95) and Baked Scrabster Cod Fillet (£17.00).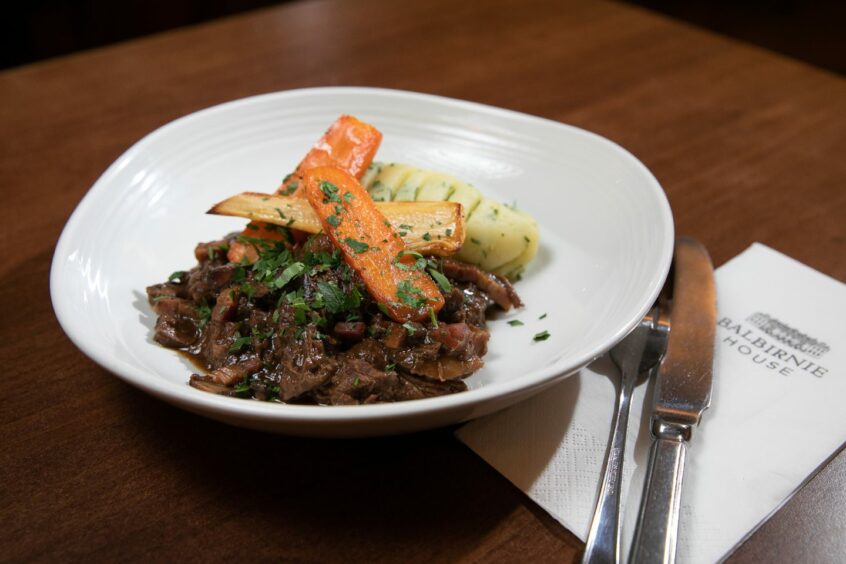 Meanwhile, my mum ordered the Balbirnie Royale signature burger from the grill menu, which also has an 8oz rib eye steak (£27.95). We also ordered a side of onion rings (£3.50) to share.
After another short wait we were not disappointed. The beef bourguignon is a personal favorite so I had high hopes which were exceeded.
Served with honey roasted root vegetables and herb mash, the dish was visually appealing and full of flavor. The beef was melt in your mouth and had been cooked expertly.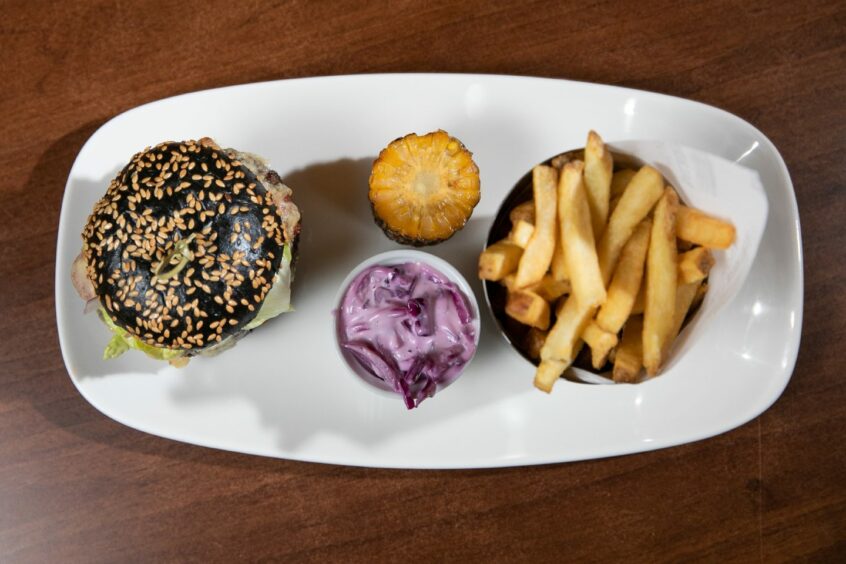 The parsley mash went very well with the beef and was something a little different from what I had eaten before with this dish.
The royal burger was well served, which my mum liked but might not be to everyone's taste, and came with bacon, cheese, lettuce, red onion, pickle and burger sauce.
Although tasty, the burger didn't seem to have anything unique about it, which would have been nice to see given that it bears the name of the hotel. Last name.
The verdict
Although on the more expensive side locally, we loved our visit to the Bistro at Balbirnie House Hotel.
With two AA rosettes and numerous awards, our expectations before arriving were high but more than met by the talented team.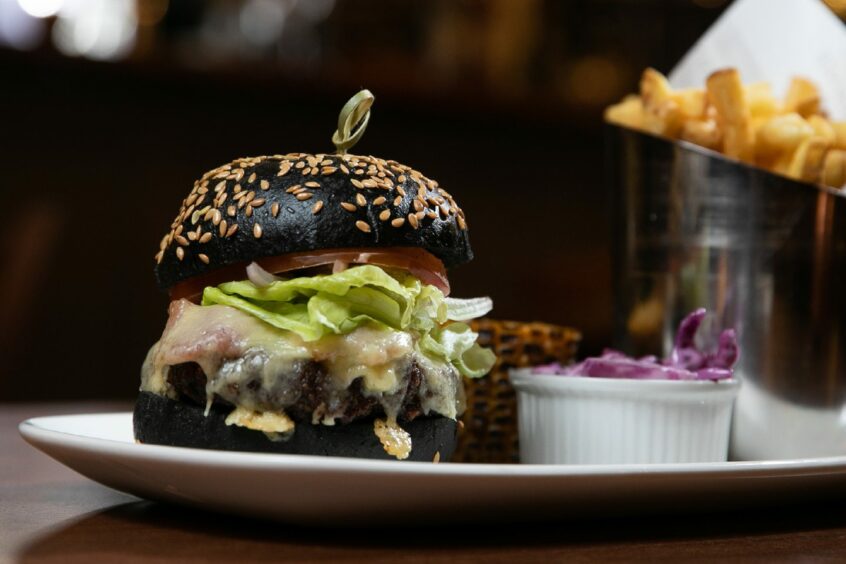 The portions were also generous, which meant the prices didn't seem unreasonable.
A number of deals are available for those wishing to visit on a budget, including two lessons for £15.95 between 12pm and 5pm on weekdays. The hotel also hosts a steak night every Thursday, with two steaks and a bottle of wine for £55.
Although busy the service was also excellent and the staff seemed very knowledgeable and proud to work there.
The food at the Bistro is extremely well prepared and most importantly does not rely on the setting to make up for the shortcomings. It stands out as excellent on its own.
All in all my mum and I are very keen to return and will probably be back soon to try The Orangery which has a seven course tasting menu (£38.50pp).
---
Alasdair is a reporter with the Courier live team in Dundee. It covers breaking news across Tayside and Fife.
A proud fife, he enjoys sampling the vast array of food and drink the Kingdom has to offer.
---
Information
Address: Balbirnie House Hotel, Balbirnie Park, Markinch, KY7 6NE
P: 01592 610066
Price: £67.05 for a shared starter for two, two main courses and three soft drinks.
Scoring:
Food: 4/5
Performance: 4.5/5
Surroundings: 5/5
Already subscribed? Login
[The Bistro at Balbirnie House Hotel]
[[text]]