Seems the town of Crieff in Perthshire is a busy place on a Thursday night as I haven't been able to book a table out of love or money recently.
My family and I were spending a few days there during the October school holidays and had been scouting earlier in the week looking for a nice place to eat.
The High Street Italian was selected after looking at its menu, but we thought it best to phone before going on a Thursday night, only to be told it was fully booked .
The story was the same in several other places and I was beginning to think we might be unlucky.
Another online trawl brought me to the Delivino website, which I hadn't tried earlier because Google had told me it was closing at 8 p.m. As it was already approaching seven, we decided we didn't have enough time, but the website seemed to allow us to reserve a table for four at 8 p.m., and a quick phone call confirmed our reservation and sighs of relief were pushed all. round.
Delivino to Crieff
I was thrilled that we were heading to Delivino for several reasons: one, because it had seemed very appealing during our reconnaissance mission earlier in the week, and two, because we had actually eaten at its sister restaurant a few years ago. before, in another family. break at Auchterarder.
We had experienced a fantastic meal and great hospitality there so knew we were onto a good thing when we visited the original Delivino in Crieff.
We enjoyed an unusually warm walk to the restaurant which was reflected in the door open for air and the windows completely fogged up inside.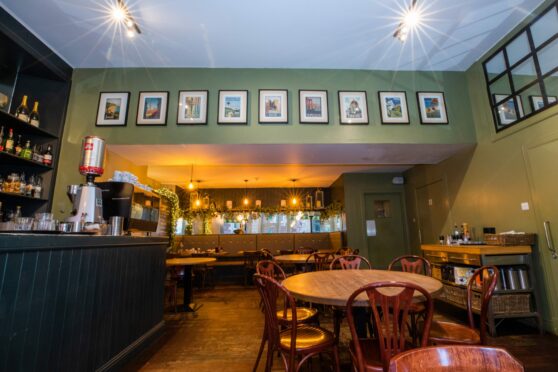 This is a very cozy and welcoming cafe/restaurant with a relaxed vibe and effortlessly stylish decor. Low lighting and dark green paintwork create a comforting atmosphere, along with pretty fairy lights and pictures of Italian scenes on the walls. I also liked the authentic Italian drinks on the shelves behind the bar.
We received a very warm and friendly welcome and were quickly shown to our table towards the front of the busy restaurant. Every table was packed with families, locals and tourists and it was a nice atmosphere.
The food
Delivino's website states that it upholds the food philosophy of Spain, Italy and southern France: "Good ingredients, simply cooked to show them at their best."
Influences from these countries are clearly evident in the menu which includes plenty of seafood, meat, pasta and pizza.
There was also a burgeoning specialty board offering tastes of seared hake and lamb and gooseberry stew.
My son and I both love fish so when I spotted a fish platter I suggested we split it as a starter. And we were both glad that I did.
A large wooden board arrived with items taken from the deli counter to create a fantastic dish to share. We had smoked and hot smoked salmon, smoked mackerel, juicy olives, artichokes and hummus alongside sliced ​​bread and mini oatmeal cakes.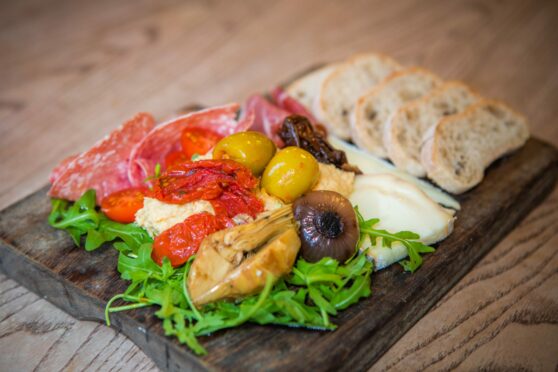 Everything was fantastic and I liked the variety. I thought the hummus and bread were a nice touch and enjoyed every item. My only minor complaint is that I had hoped for more fish. Some prawns or prawns would have elevated the dish to another level.
My wife chose the wild mushroom bruschetta with herb ricotta and tarragon oil from the specialty board and it was beautifully presented with many thoughtful touches. She said it was as good as it looked.
My young daughter enjoyed her dough balls and garlic butter from the kids menu.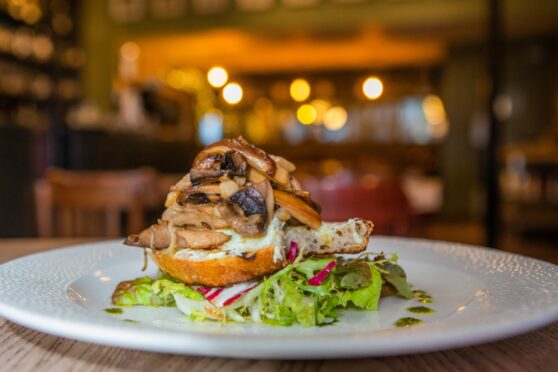 Earlier in the day, I had made the mistake of deciding what to order at our initial choice of restaurant, and it can be hard to assuage the disappointment of knowing you won't get what you expected. impatiently. at. However, I was delighted to find a close alternative to a seafood linguine in a tiger prawn linguine.
It was made simply, with chilli oil, lime and cherry tomatoes. In addition to the chilli oil, there were also chillies, so the dish definitely had a kick. The prawns were big and had a nice texture and I really enjoyed my main course.
There wasn't a huge selection of vegetarian options for my wife to choose from so she opted for the roasted vegetable penne which was cooked in homemade tomato sugo (a traditional tomato sauce) with crumbled feta cheese.
She was worried the dish might be a bit boring, but said it was very tasty and had just the right amount of feta.
The kids had been ogling pizzas at other tables and both were wide-eyed when theirs arrived. A margherita for my daughter and an interesting choice of "puttanesca" for my son. This one came with sugo and mozzarella, anchovies, black olives and onion.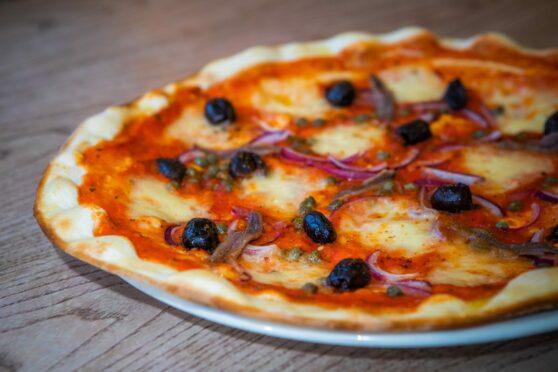 It was new to me but he really enjoyed it, and so did I when he kindly let me have a slice of it. I can also vouch for the margherita.
Both were beautifully light thanks to the super-thin crust and packed with fresh flavor.
The verdict
As time passed and the restaurant emptied, we decided to skip dessert, satiated as we were thanks to a fantastic feast.
A few minor hiccups are the reason for a slightly lower service score below, but that didn't detract from our evening and all the servers were incredibly friendly and helpful on a very busy night for them.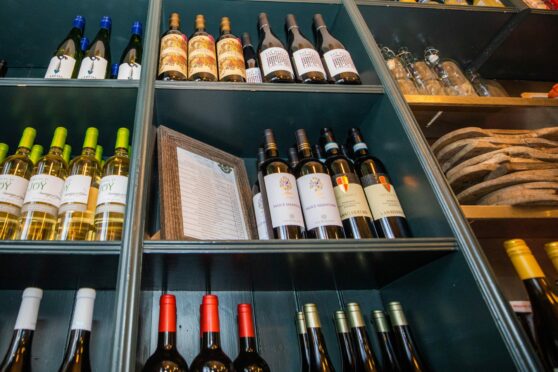 I was delighted to see the original Delivino offer the same quality of food and warm hospitality as its Auchterarder counterpart.
We all thoroughly enjoyed our visit and returned home on the warm night full of good food and great memories.
---
Information
Address: Delivino, 6 King Street, Crieff PH7 3HA
P: 01764 655665
Price: £111 for two courses for four, a bottle of wine and a soft drink
Scoring:
Food: 4/5
Performance: 3/5
Surroundings: 4/5
Already subscribed? Login
[A visit to delightful Delivino in Crieff]
[[text]]